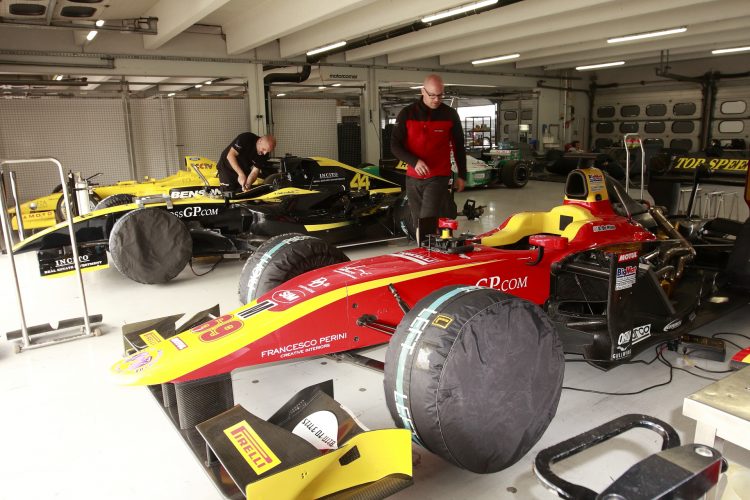 Successful season opener for TOP SPEED
At the beginning of the 25th season of the BOSS GP as part of the BOSCH Hockenheim Historic – Jim Clark Revival, the team Top Speed ​​arrived with almost full cast.
In the open class was Ingo
Gerstl, in the Formula Class were called Salvatore de Plano and Thomas
Jakoubek. Only the reigning champion of the Formula-Class Florian
Schnitzenbaumer was missing.
Due to the particularly
adverse weather conditions with heavy rain on Saturday decided race management
and organization to move the race 1 to the next day. That messed up the
schedule and the crew had a lot to do. Ingo Gerstl won both races in the usual
way on Sunday. Salvatore de Plano passed the finish line in race 1 as the
fastest of the Formula-Class but received a penalty of 30 seconds for
disregarding the yellow flag and thus ended up in seventh place behind Thomas
Jakoubek. In race two, the Italian finished third on the podium. Thomas
Jakoubek scored the good eighth place in the heavily occupied field.