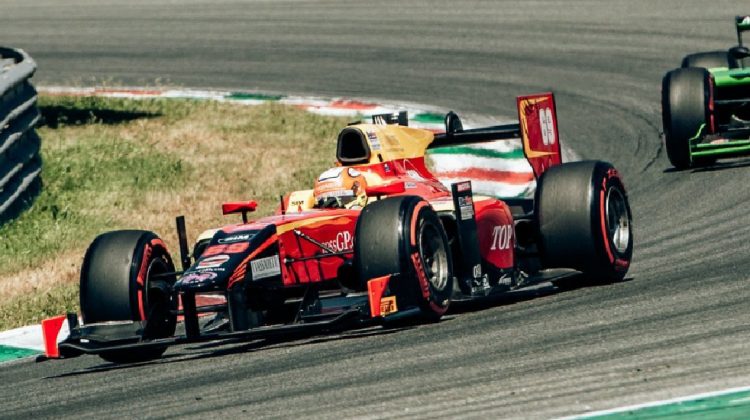 High speed in the royal park of Monza
Top speed was at the start with three cars at the Peroni Racing Weekend at the Autodromo Nazionale di Monza. In the Open Class the ruling BOSS GP Champion Ingo Gerstl in the Toro Rosso Formula 1 and in the Formula Class Salvatore de Plano and Thomas Jakoubek, both in a Dallara GP2. Ingo Gerstl put the STR1 on the pole position with 1: 28.420. Salvatore de Plano reached the fifth training place in Formula Class and Thomas Jakoubek finished six places behind. In the first race on Saturday Ingo Gerstl did not get an optimal start. The Salzburg Top Speed team boss had to thread behind Phil Stratford (USA) in Benetton F1. Although Ingo Gerstl put enormous pressure on Stratford throughout the race, the American defended his lead at the Eni Circuit Monza until the end of the race. At the second race on Sunday Gerstl countered in the usual manner and achieved a flawless start-finish victory on the Northern Italian high-speed racetrack.
In the Formula Class, Salvatore de Plane made the painful experience of the race on Saturday that a race cannot be won in the first corner after the start, but the entire race can only be lost. Immediately after the start of the Italian tried to push past his opponent too optimistic. With blocking tires, he slipped his compatriot Alessandro Bracalente in the rear and transported this into the out. For this action, there was a retransfer for de Plano for the Sunday race by four places in the grid. Thomas Jakoubek finished seventh in race one and Salvatore de Plano finished sixth in race two on Sunday.